Module 20 Series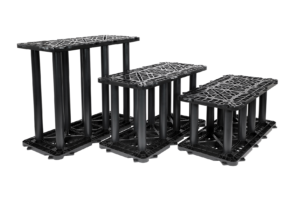 The new StormTank Module 20 Series is a subsurface stormwater storage unit rated for use under standard load applications, such as parking lots and athletic fields. Created for project professionals to achieve a quick turnaround, the Module 20 Series was designed with the contractor in mind.
The Module 20 Series' larger, simplified design allows for quick assembly and requires fewer total units needed for a project without sacrificing storage capacity, reducing installation time and labor costs.
Commonly used for stormwater retention, detention, infiltration, and rainwater harvesting, the Module 20 Series provides an efficient solution for your stormwater storage needs.
NOT YOUR AVERAGE CRATE SYSTEM
Fully-factored HS-20 load rating
Extensively tested in a full-scale installation setting
Simple to assemble, install, and clean
Available in three heights: 18-, 24-, and 36-inch
Nominal footprint: 21″ x 42″