The Top 5 Raw Material Considerations For Choosing A Stormwater System
Article by:
January 21, 2016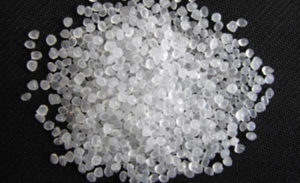 Raw material make-up is one of the largest differentiating factors between products within the stormwater management industry. With growing cost concerns came the increased use of recycled material. The problem with this approach is that all recycled materials are not created equally. It is important to consider the properties that make up these materials when specifying a subsurface stormwater management system. Here are the five most important things to take into account:
Composition
Unlike virgin material, recycled material composition varies with the supply chain and recycler's processes. This means the material being manufactured into a new product could be a mix of materials (post-manufactured or post-consumer). These may have been utilized in different applications and cannot be consistently produced with the same property make-up.
Quality
With the wide range of supply materials in the recycling process, it can be difficult to ensure that all foreign materials are removed. Some investigations show that up to 10 percent of foreign materials (inorganic fillers, polyethylene, contaminations, metals) can be found in recycled polypropylene despite being sorted centrally by trained personnel. These foreign materials will all have an impact on performance and can reduce the integrity of the part.
Brittleness
In subsurface stormwater storage products, it is important that the part can elongate enough without breaking but also is not so elastic that it stretches. If the part becomes too brittle, it will rupture prior to meeting the design loading, typically resulting in system failure.
When it comes to material performance of virgin material versus recycled, research has shown that the elongation at break of post-manufacturing recycled polypropylene decreased by 25 percent. Even worse, the post-consumer polypropylene only retained about 60 percent of the elongation at break.
Impact Resistance
A subsurface stormwater system must be able to handle some impact loading. This ability for the product to resist the high short loads created by the placement of backfill material and compaction is vital to the backfill process and long-term performance. Research has shown roughly a 10 percent decrease in the impact resistance of post-manufacturing recycled polypropylene composites.
Thermal Oxidative Stability "Service Life"
Product functionality over the lifetime of the installation can be directly tied to how the material in the part functions over that same time period. When compared with prime polypropylene, research shows that the thermal oxidative stability of reprocessed post-consumer polypropylene decreased at least 30 percent. The level of thermal oxidative stability decreased by 97% as observed in the sample that was simulated to be used for 5 years.