Paving the Way for a New Location
Case Study by:
December 10, 2019

Looking to expand their services, H.D. Fowler Company, Inc. constructed a location in Tumwater, Washington. The project consisted of a main facility with 4,297 square feet of office and a 10,000 square foot indoor warehouse, a 4,500 square foot storage shed, and a large laydown yard for material storage. To meet municipal requirements, the project incorporated two porous stone paver areas.
Traditional stone parking or storage areas are made from modified aggregate that combines larger drainage stone and smaller, finer material. This aggregate provides the necessary strength to support vehicular loads but creates an impervious area that increases runoff. By integrating the GroundPro GRV product, the aggregate can be comprised solely of an open-graded stone that allows for infiltration of runoff.
The product is designed to provide strength to the aggregate material by confining it within the structure of the product. With the material confined, the surface strength increases to support vehicular traffic without the need for the finer aggregate that typically limits infiltration.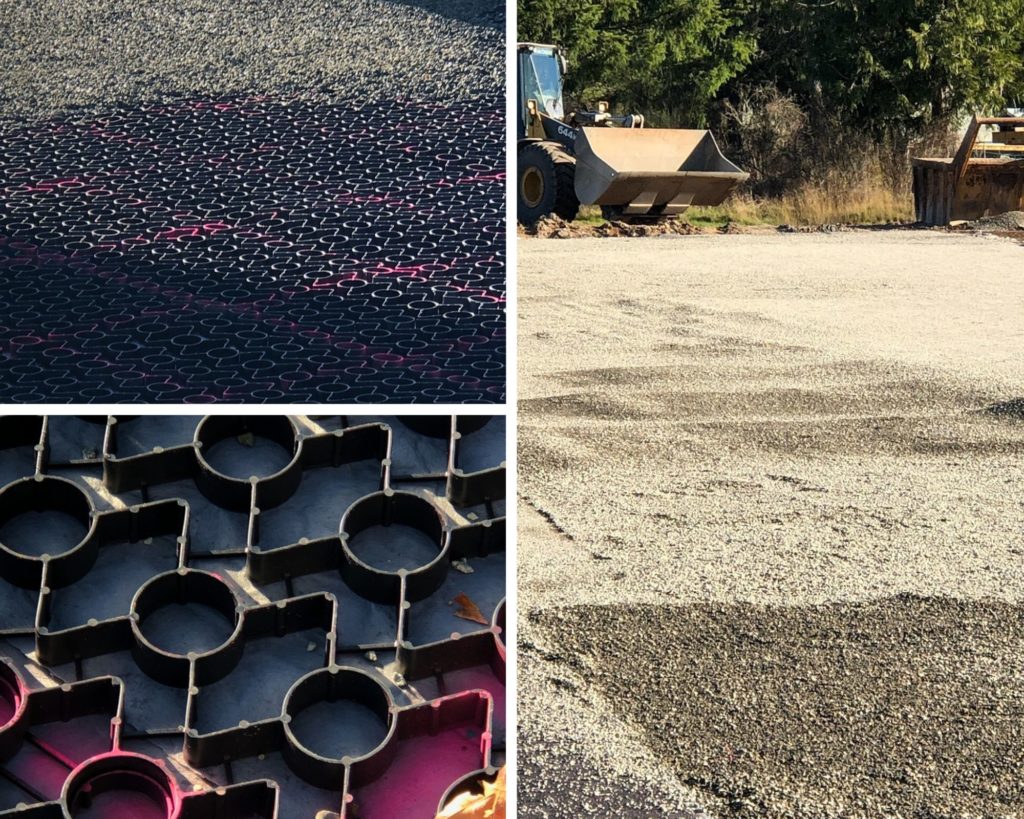 Working directly with the owner and contractor, the GroundPro GRV was determined to be a more cost-effective solution than the initially specified product. As a result, two porous paver areas with a total of 38,700 square feet of GroundPro GRV were installed. The contractor noted the ease of installation, as GroundPro consists of a patented connection feature that allows the contractor to quickly snap panels together without any tools or bending over.
In addition to the connection feature, the GroundPro includes an offset connection row between panels to ensure that vehicles transitioning from one panel to the next are supported the entire way. Finally, the product incorporates a geometry that ensures continuous contact between product and wheel load throughout each panel, which reduces the likelihood of rutting and tire torsion damage.