Can the StormTank Pack be Stacked and Cleaned?
Article by:
August 08, 2016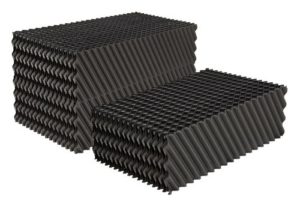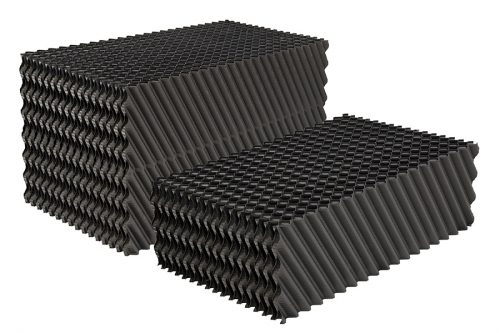 With the introduction of any new product comes questions about its limitations. The StormTank Pack is a structural sheet media solution for light-duty stormwater storage. While the usage of structural sheet media in stormwater management may seem like a new concept in North America, it has been utilized in Europe and Australia for a long time. In North America, the most common applications for structural sheet media are to promote biological growth in trickling filters and evaporation in cooling towers.
Stacking
In both wastewater and cooling tower applications, structural sheet media packs are actually stacked up to twenty or thirty feet tall. This is because the media packs are retained in a steel or concrete tank with support structures underneath. The only load the products are subjected to is the material dead weight and either biological buildup in wastewater or scale buildup in cooling towers.
In stormwater applications, the packs are buried in a dynamic mixture of soil and are subjected to various types of loads. Soil can move and give, which causes higher loads on the products and allows for increased movement that is not seen in wastewater and cooling tower installations. In conjunction with the higher cover material loads, this is why we do not recommend the StormTank Pack for stacked installations. To compensate for this, the product is designed in both a 12″ and 24″ height to allow for flexibility in design and implementation.
Cleaning
Maintenance is important to the long-term functionality of any underground system. Debris and material buildup can reduce not only the storage capacity but can reduce or prevent infiltration of the runoff, as well. However, because of the Pack's cross-flow media design, it promotes even distribution of runoff to the base material, and therefore, utilizes the entire base for infiltration. Additionally, the bioretention application utilizes a layer of material above the Pack to filter the runoff prior to entering the system, making sediment buildup impossible and eliminating the need for maintenance.