Bringing Medical Services to a Community
Case Study by:
September 12, 2018
The Gulf Breeze Medical Office Building project in Pensacola, Florida, was over budget, and like many projects, the stormwater management system was a large contributing factor. In addition, the Florida panhandle lacks a prominent supply of aggregate, making larger excavations that require a lot of stone very expensive.
To reduce costs, the contractor began seeking alternatives for the specified arch product that would use less material and landed on the StormTank Module 25 Series. The StormTank team worked with the local distributor, R.H. Moore, and the project engineer to evaluate different product heights and alternative design layouts.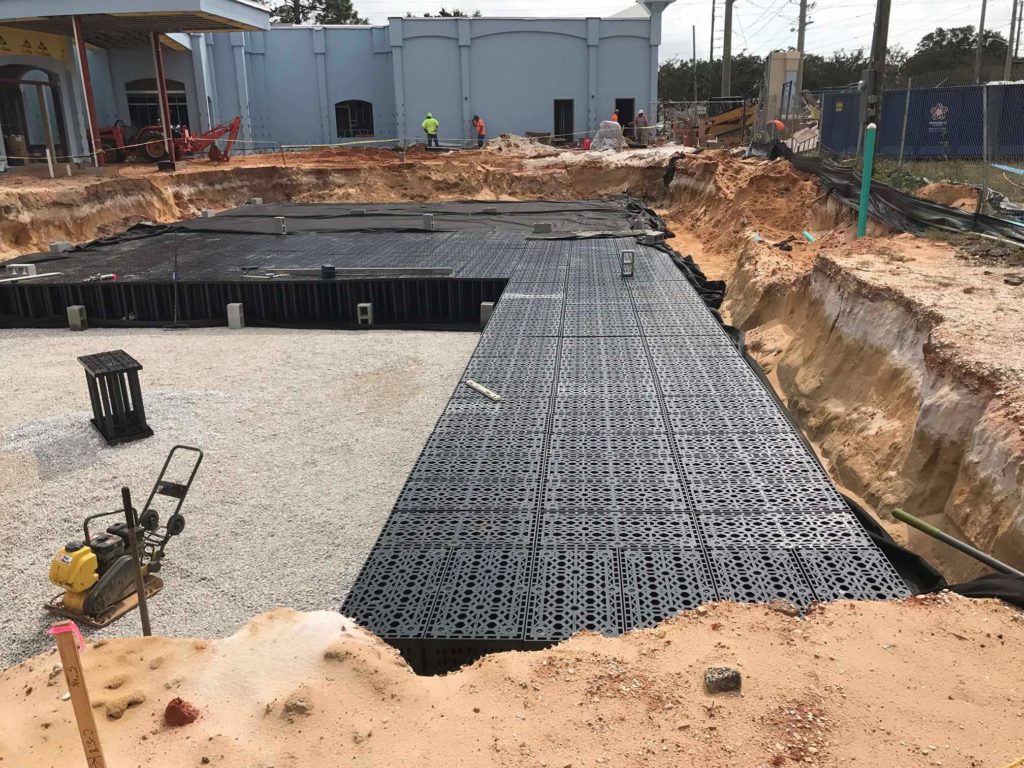 Ultimately, the high void space of the Module 25 Series system allowed for more storage in a smaller footprint, reducing the original excavation size and using less stone backfill, to bring the total installation cost back within budget.
Gulf Breeze Medical Office Building, Pensacola, FL, USA